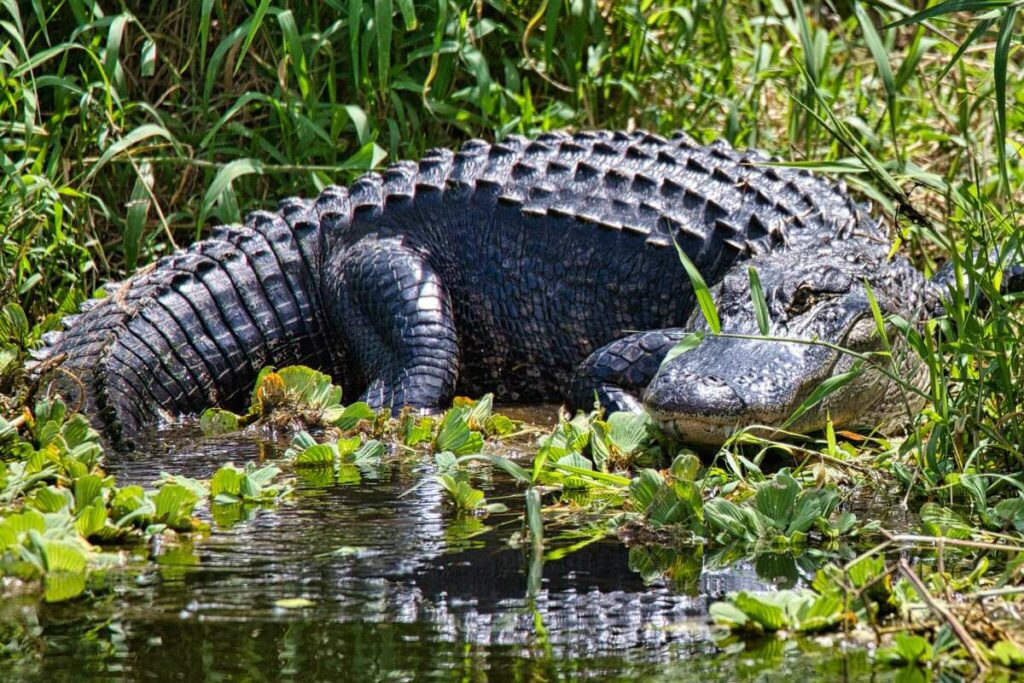 Cornealous Greigg was driving home Sunday night through his suburban neighborhood in Missouri City, TX. As he came down the street his headlights picked up a familiar scary signal. Corny knew from experience that there was an alligator sitting in the middle of the street waiting for him. As a native Texan he recognized that particular colors that alligator eyes give off at night. "A lot of our neighbors walk their dogs, they run, walk by reading books and the worse thing to do is wake up in the morning and there's an alligator at your front door," said Greigg. He did not try to dodge it or run it over. "I did not get out the car, I dialed 911 and I said, 'I don't know if this is an emergency, but I said there's an alligator walking down the street and he's pretty big,'" he stated. Why was the gator on this residential street? "Maybe he was threatened by another alligator and decided he wanted to get out of the water and get away from that alligator so he wouldn't lose another limb," the alligator wrestler offered.
Tim DeRemus, alligator wrestler, was notified arrived to the scene about an hour later. The short-legged reptile turned out to be 11-feet-long and weighed over 1,200 pounds. At one point during the rescue that lasted three hours, the alligator swung his tail, striking the wrangler in his chest. A clip shared by FOX 26 reporter Gabby Hart showed the wrangler using a tow truck to lift the gator onto his truck before removing it from the community. Tim in action is recorded in the video below.
Greigg had images of a previous occurrence involving an alligator in his family's swimming pool. "We see these animals pretty often, if you don't mess with him, he won't mess with you." American alligators are rather common in the state of Texas. Texas Wildlife says citizens should contact its office should a nuisance alligator be spotted near residences. "If you see an alligator in the roadway, DO NOT attempt to move it! Notify local authorities so the alligator can be handled safely," the Texas Parks and Wildlife Department stated.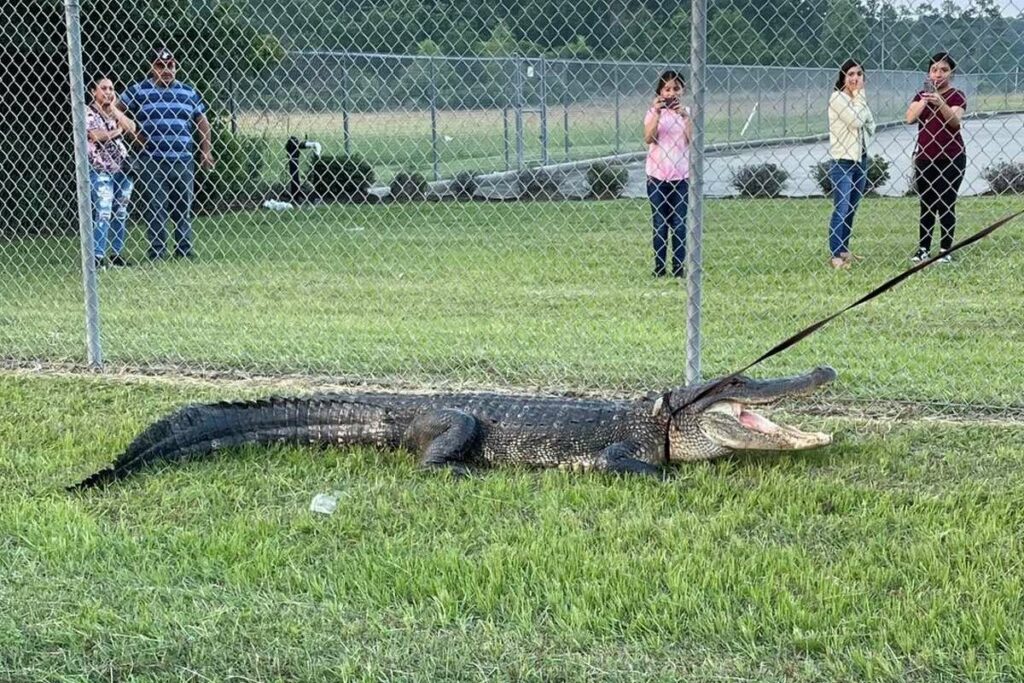 The next Tuesday evening commuters in Houston were complicated by an unusual incident this week. Instead of construction or a car crash, an alligator measuring more than 10 feet long stalled traffic as it strolled along Beltway 8 in northeast Houston. The photo shows a shocked crowd that formed nearby to try and catch a glimpse of the huge reptile as it was wrangled off the road and relocated by the same Tim DeRamus who had been called to wrangle the Missouri City gator. It was  "One tuff hombre, sum in a gun," DeRamus wrote.
Alligator Smiles
Q: Did you hear about the alligator who became a congressman?
A: He was an expert dele-gator.
What's green and bad for your eyes?
An alligator.
I was going to cook an alligator for dinner…
But realized I only had a croc pot.
What do you call a alligator without any legs
Anything you want, it can't run after you.
May 30th Birthdays
1986 – Jennifer Winget, 1984 – Jennifer Ellison, 1975 – Marissa Mayer, 1964 – Wynona Judd
1965 – Mark Sheppard, 1972 – Manny Ramirez, 1943 – Gale Sayers, 1908 – Mel Blanc
Morning Motivator:
A genuine mistake is always forgivable.