Another teenage socialist paradise destroyed…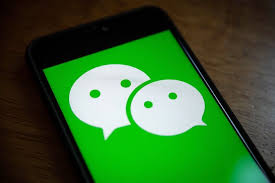 The Chinese government is taking the distraction of the Biden administration to purify its own country's business and hooligan forces. WeChat on Thursday published a list of activities and "violations" it is banning to clean up its livestreaming service, including "indecent" nose-picking and spanking games. WeChat is used by around 1 billion people for everything from sending instant messages to ordering pizzas. Its popular "Channels" feature, launched in 2020, allows users to make and follow live short videos. Other "vulgar" activities that are banned include putting underwear over one's head and focusing the camera lens on sensitive parts of the body, such as the chest or buttocks. Deliberately showing tattoos, using bed sheets and quilts as props and women broadcasting while wearing only underwear or a bikini, or being wrapped in a bath towel, were also listed as violations. Other offences include discussing politically sensitive topics, promoting gambling activities, and broadcasting from venues unsuitable for minors such as bars, nightclubs and foot massage parlors Loyal users of another app duàn yǒu, which means literally "friends of Duanzi" — form a tight-knit fraternity whose communications extend both online and offline. Not only does the app have its own unofficial anthem, but its merchandise, such as car stickers that consist of the app's most well-known in-jokes, allow the app's users to identify each other in real life. There is a popular convention among users to greet each other with a secret signal — a long blast from their car horn followed by two short honks — if they spot a fellow duanyou in a nearby car. Members tend to greet each other with the first half of couplets widely circulated on the app and expect the other person to supply them with the second half.
New Chinese rules:
I guess China finally got what they want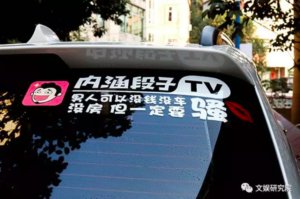 They managed to coronise the world.
China is already welcoming Biden
China is already welcoming Biden.
They have even named a central landmark in Beijing for Biden.
"FOR BIDEN CITY!"
Do you know why factories didn't close in China?
Because children aren't affected by covid.
I asked my friend what it's like living in China
He said, "I can't complain."
September 20th Birthdays
1996 – Sophia Linkletter, 1934 – Sophia Loren, 1996 – Sammi Henratty, 1993 – Taylor Parks
1985 – David Allen, 1951 – Guy LaFleur, 1977 – John Bernthal, 1978 – Dante Hall
Morning Motivator:
If opportunity doesn't knock, build a door.