Want to save some serious money?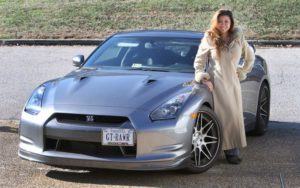 Lori Ann Villanueva Talens was sentenced in U.S. District Court in Norfolk to 12 years in federal prison. Her husband was sentenced last month to seven. Both had pled guilty to fraud charges. The couple was allowed to remain free on bond to make arrangements for their children. Operating under the moniker "MasterChef," Lori printed the coupons on high quality, glossy paper, and added corporate logos and product images to make coupons that were so indistinguishable from real ones it took counterfeit coupon experts to positively confirm them as phony. The only thing suspicious about them was the discount amount printed on them. In most cases they offered deals equal to, or even greater, than the value of the item in question, which allowed the shopper to get the item for free. Sometimes the value of the coupon exceeded an item's value, retailers had to pay the shopper for "purchasing" the item. Prosecutors said about 100 businesses were impacted by the fraud, with one suffering losses of about $8 million. According to prosecutors, the couple ran the fraudulent business out of their home. Bank records indicated they made close to $400,000 from it, according to court documents.
Redeemable Humor
On my way home from work, I dropped of an armload of shirts at the cleaners. When I got home the answering machine had a message on it from the cleaner saying two of the shirts had to be washed by hand and they would have to charge double for the service. I called back and told her to forget those two and I would be back to pick them up. When I got to the cleaners, the owner apologized for the inconvenience and handed me a good will coupon. It entitled me to have two shirts washed and pressed absolutely free.
I sent my young son to pick up ice cream, I gave him some money and a coupon. Later he came home with the ice cream and the coupon. When I asked him what happened, he replied, "Mom, I had enough money. I didn't need the coupon."
Why do children in China all have iPhones and wear Nike?
Employee discounts.
I just checked my account balance at the ATM
It printed me a coupon for ramen noodles.
September 17th Birthdays
1956 – Rita Rudner, 1990 – Danielle Brooks, 1997 – Ella Purnell, 1983 – Jennifer Peña
1992 – Jordan Connor, 1976 – Jimmie Johnson, 1997 – Marquiz Rodriquez, 1972 – Bobby Lee
Morning Motivator:
The more you take responsibility for your past the more you are able to create the future.