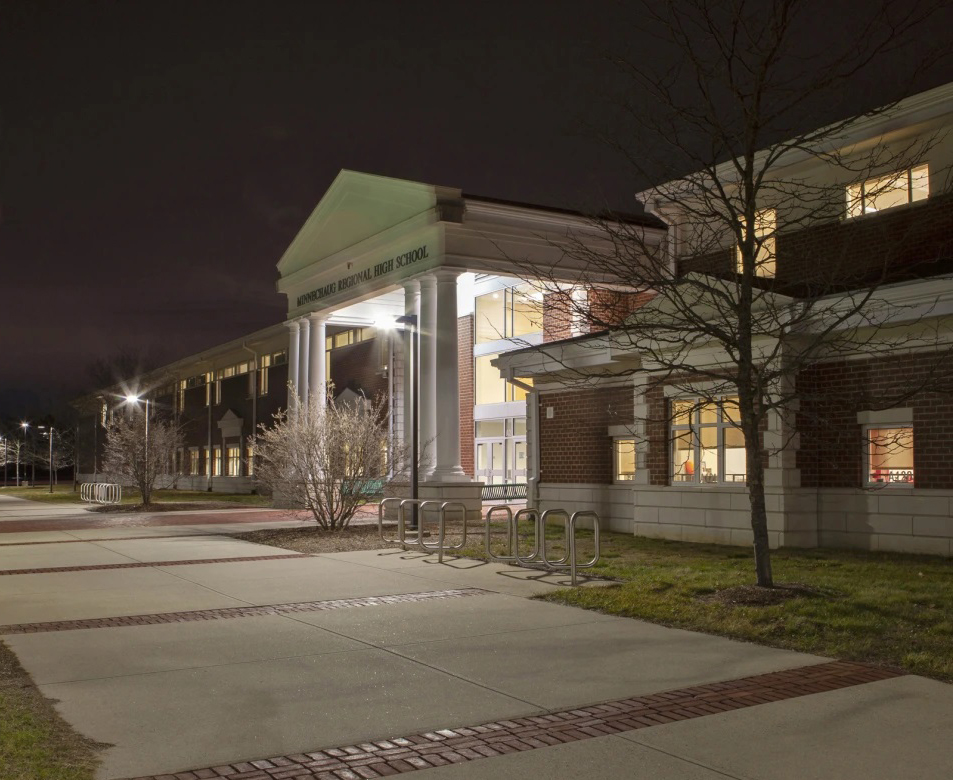 Minnechaug Regional High School has an unusual challenge. The school computer system has failed and that means there has been no way to turn the lights off short of unscrewing bulbs or flipping circuit breakers that leave entire sections of the building in the dark. Osborne estimated the extra cost to the district for the nearly 7,000 lights in the 248,000-square-foot building is in the thousands of dollars a month. The school's student newspaper, The Smoke Signal, reported that a computer server that controlled what was supposed to be a lighting system designed to save power, failed in August 2021 and could not be fixed. The school reached out to the original installer and found the company had changed hands several times. Global supply chain issues kept delaying efforts to get the parts needed to fix the system. Officials had thought the repair could cost $1.2 million, which would have entirely replaced the system, but now the actual cost of replacing lighting panels and the server, while updating the software, will be between $75,000 and $80,000. Reflex Lighting Group, announced the parts had arrived from China and the company was set to begin work next month. "I have been doing this for 42 years and I have never seen this kind of supply chain disruption," he explained, noting the pandemic essentially shut down their suppliers in China. "And yes, there will be a remote override switch, so this won't happen again."
On the other hand: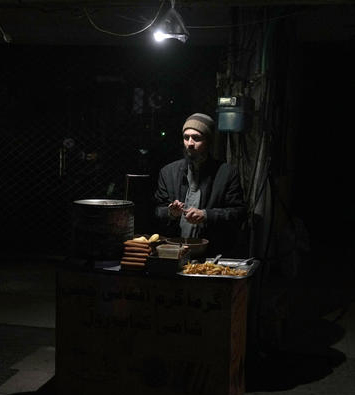 Most of Pakistan was left without power Monday as an energy-saving measure by the government backfired. It all started when electricity was turned off during low usage hours overnight to conserve fuel across the country, officials said, leaving technicians unable to boot up the system all at once after daybreak. The outage was reminiscent of a massive blackout in January 2021, attributed at the time to a technical fault in Pakistan's power generation and distribution system. Many major cities, including the capital of Islamabad, and remote towns and villages across Pakistan were without electricity for more than 12 hours. This electricity failure continued into Monday night, authorities deployed additional police at markets around the country to provide security. Officials announced late Monday that power was restored in many cities, 15 hours after the outage was reported. The nationwide electricity breakdown left many in this country without drinking water as pumps failed. Schools, hospitals, factories and shops were without power amid the harsh winter weather. Energy Minister Khurram Dastgir:  "When engineers tried to turn the systems back on, a "fluctuation in voltage" was observed, which "forced engineers to shut down the power grid." In many places and key businesses and institutions, including hospitals, military and government facilities, backup generators kicked in.
Lights Out humor
How many polite New Yorkers does it take to change a lightbulb?
Both of them…
In medieval times, people used to attach a lamp to a horse when riding at night.
This is the earliest known form of saddle light navigation.
How many Apple engineers does it take to change a lightbulb?
None. They simply change the standard to darkness.
My parents said I don't have to come home until the streetlights come on,
but we live in an Amish neighborhood.
January 25th Birthdays
1958 – Dinah Manoff, 1981 – Alicia Keys, 1994 – Kylie Padilla, 1991 – Pauline Chalamet
1979 – Volodomyr Zelenskyy, 1759 – Robert Burns, 1985 – Patrick Willis, 1991 – Dustin Ingram
Morning Motivator:
When you can't make them see the light, make them feel the heat. – Ronald Reagan