Recycling a few levels up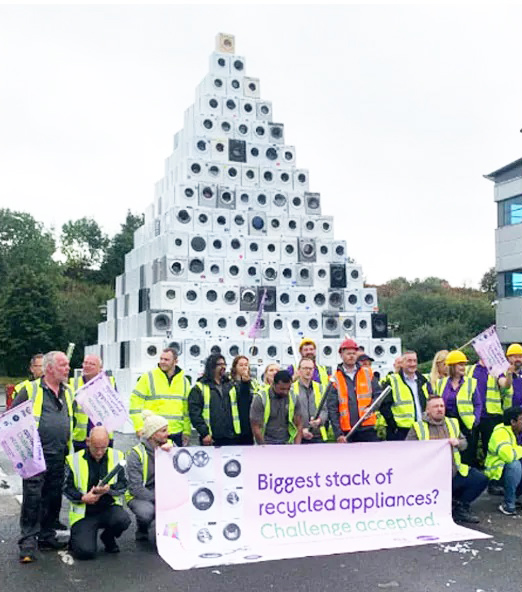 Electronics retailer Currys PC World (UK) revealed that around 68% of Brits are confused about where and how to dispose of their tech, despite local councils, services and retailers offering free collection and drop-off services. Currys' Preston store manager Darren Kenworthy convinced his employers to create PR event that would highlight their good environmental citizenship. The company recycles old washing machines as part of selling new machines. They took advantage of that to showcase how they take care of the environment, recycling instead of landfilling. They built a pyramid of 1,496 recycled washing machines. Its square base had sides measuring 9.64 m (31 ft 7.5 in) and consisted of 256 washing machines. The attempt started with workers cordoning off the car park in Bury, Lancashire, and stacking different sized washing machines on top of each other – not knowing whether the structure would hold! The use of washing machine was no accident because Currys recycles 65,000 tons of old tech every year, 97% of this is some form of white goods (appliances). All the washing machines used as part of the installation will be recycled. Guinness World Records said Currys PC World earned the record for largest washing machine pyramid when it piled them 32 feet high.
Good clean humor
One day, a housework-challenged husband decided to wash his sweatshirt. Seconds after he stepped into the laundry room, he shouted to his wife, "What setting do I use on the washing machine?" "It depends," she replied. "What does it say on your shirt?" He yelled back, "Ohio State Football."

Q: Why don't men do laundry?
A: Because the washer and dryer don't have a remote control!

'Is everyone in the subway car?' asked the driver before he closed the door. 'No,' called a lady, 'wait until I get my clothes on.' All the passengers in the car turned towards the door to look at the woman. She got on with a bag full of laundry.

From time to time, my mother puts on her wedding dress; not because she's sentimental, she just gets really way behind on her laundry.
December 3rd Birthdays
1985 – Amanda Seyfried, 1996 – Saige Ryan Campbell, 1981 – Janette Dewan, 1987 – Alicia Sacramone

1994 – Jake Austin, 1979 – Brendan Fraser 1972 – Bucky Lasek, 1994 – Jake T. Austin
Morning Motivator: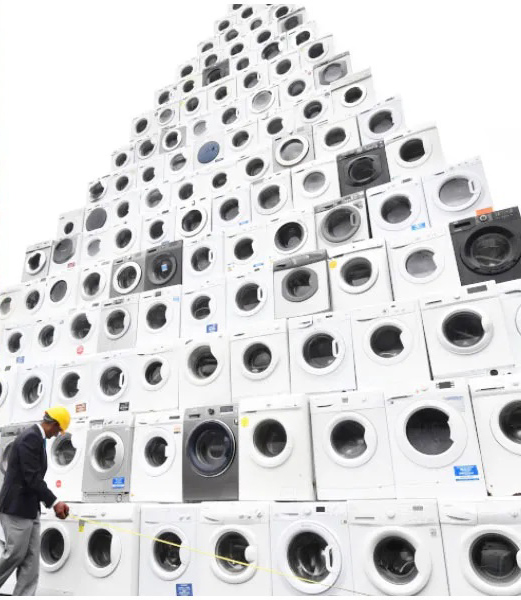 Know that there is something inside you greater than any obstacle.