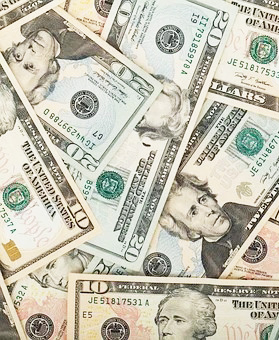 A South Florida man has pleaded guilty to fraudulently obtaining $3.9 million in federal coronavirus loans and using some of the money to buy a Lamborghini Huracan. David Hines, of Miami, rubbed his forehead in apparent shame as he pleaded guilty to federal charges including bank fraud at a hearing Wednesday held via videoconference because of COVID-19 restrictions. He used the proceeds to go on a spending spree that included shelling out $318,000 on a Lamborghini sports car as well as running up bills at a jewelry store and a luxury Miami Beach hotel. Hines also made two $15,000 payments to his mom and dropped more than $11,000 at upscale hotels like the Fontainebleau and the Setai Hotel in Miami Beach.
Wells Fargo has fired more than 100 employees for improperly applying for federal coronavirus relief money, Bloomberg reported Wednesday, joining JPMorgan, which also has fired workers for misusing the same loan program. Officials in California, one of the only states to launch a review of the Covid-19 relief program, said they have tallied $11 billion stolen from taxpayers so far, but the total figure could be as high as $30 billion. An early review in Nebraska, which looked at all statewide payments through June, found roughly 66 percent of unemployment money was misspent. "Increasingly we are learning there could be fraud of historic proportions nationwide. While we don't know the exact price tag, we know the amount of the loss of taxpayers is staggering."
Free Money for you
Why does government hate organized crime?
They don't like competition.
Did you hear there is a coin shortage in America?
We're running out of common cents.
What's the difference between baseball and politics?
In baseball you're out if you're caught stealing.
Politics is the art of looking for trouble, finding it,
misdiagnosing it and then misapplying the wrong remedies.
December 7th Birthdays
1989 – Emily Browning, 1952 – Susan Collins, 1978 – Shiri Appleby

1956 – Larry Bird, 1989 – Nicholas Hoult, 1973 – Terrell Owens, 1947 – Karl Schenk

Morning Motivator:
Knowing is not enough; we must apply. Wishing is not enough; we must do.