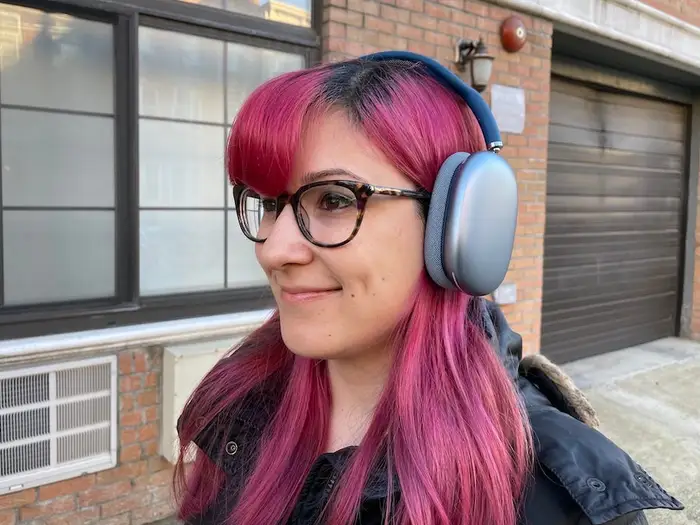 Listen up! At least 21 people in New York City have had their fancy Apple headphones stolen right off their heads by a roving team of moped-riding bandits, police say. The thefts started on Jan. 28 and have typically involved four people on two mopeds riding up to victims from behind, snatching their Apple AirPods Max headphones and then speeding off. The noise-canceling devices currently retail for $549. The sonic swipers have struck all over Manhattan, including one incident in Central Park, with victims ranging in age from 18 to 41, police said. The bulk of the thefts happened in mid-to-late afternoon. Police this week released a photo of suspects riding mopeds and a video showing one of them getting off a moped carrying two AirPod Max headphones and walking into Washington Square Park. Unlike AirPods and AirPods Pro, which are small and fit inside the ear, AirPods Max headphones rest over the ears and have an adjustable headband connecting the right and left sides.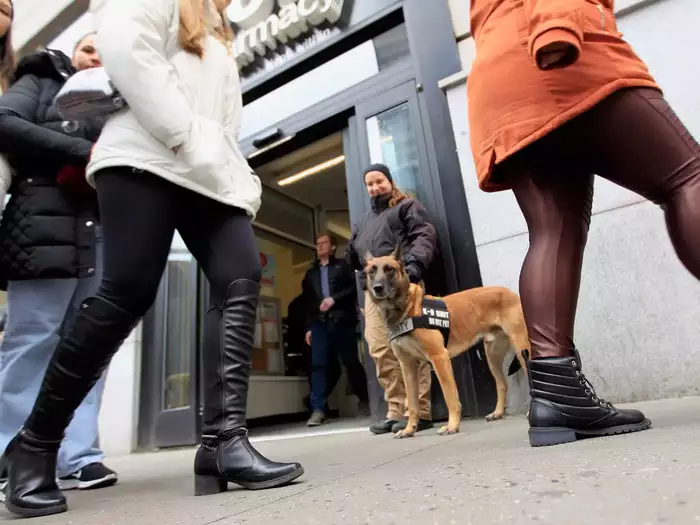 Shoplifting has become so rampant that one of the Big Apple's busiest commercial districts is turning to "man's best friend" to sniff out thieves. The "34th Street Partnership" — the trade group serving the neighborhood that includes Macy's Herald Square, Penn Station and Madison Square Garden — is trying to take a bite out of crime by contracting with a firm that provides K-9 units. The dogged pursuit was launched this month at the CVS at Eighth Avenue and West 34th Street in the heart of the district that has been plagued with thefts. "We decided to have a very visible deterrent," said Ward, a retired police officer who was chief of staff to former NYPD Commissioner Bill Bratton. The 34th Street Partnership has contracted a security firm with K-9 units to prevent shoplifting in the commercial district. As part of the initiative with Stapleton Security Services dogs are outside, working in shifts. One was recently spotted wearing a black and white harness that said, "Do Not Pet" while on the job. "It's effective so far," Ward said. "We've had a couple of people who were known shoplifters who saw the dog and walked out without stealing anything." Initial reports over five days from Feb. 15-19 show that the K-9 unit prevented at least 25 thefts and deterred others, according to the trade group,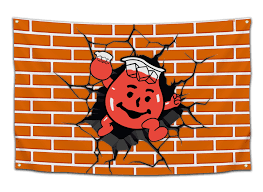 On the lighter or perhaps dumber side of crime in New York police officers arrested five juveniles and one adult on Monday for damaging fences as part of the "Kool-Aid Man" TikTok challenge. A homeowner in Centereach, New York heard "loud noises" around 1 a.m. on Monday. Surveillance cameras showed six males had broken several sections of his fence out. The neighborhood where a homeowner reported six males destroying a fence for a TikTok challenge. In the Kool-Aid man challenge the boys video each other splintering a wooden fence as they come bursting through like the Kool-Aid commercial. Detectives later discovered that there were at least two other instances where some of the males damaged fences in Centereach and Selden – both of which are in Suffolk County. The five juveniles and one 18-year-old were charged with several counts of third-degree criminal mischief and fourth-degree criminal mischief.
Criminal Humor
An English journalist asked the sergeant of police in a Fermahagh country village about the size of his staff. "I have three," said the sergeant. "With yourself then, that's four." "Surely there isn't enough work in this small place to keep four of you going?" the reporter asked. "Well," said the sergeant, "there is not, but if we weren't here then there would be."
A son says to his father: "Dad, I'm thinking about a career in organized crime."
Father: "Government or private sector?"
These days, the problem with many neighborhoods is that there're more hoods than neighbors!
It was a dull day at the end of a dull week in Mayberry. One officer complained as he played solitaire, "What a life, no crashes, no riots, no fights not even any stolen cars. Next thing you know they will be reducing the police force." His fellow officer said, "Aw, don't get down Murphy. Something will happen, you just have to have more faith in human nature."
February 27th Birthdays
1990 – Lindsay Morgan, 1990 – Kate Mara, 1991 – Jenny Boyd, 1932 – Elizabeth Taylor
1976 – Tony Gonzalez, 1807 – Longfellow, 1981 – Josh Groban, 1934 – Ralph Nader
Morning Motivator:
We have no problems, only opportunities to improve.