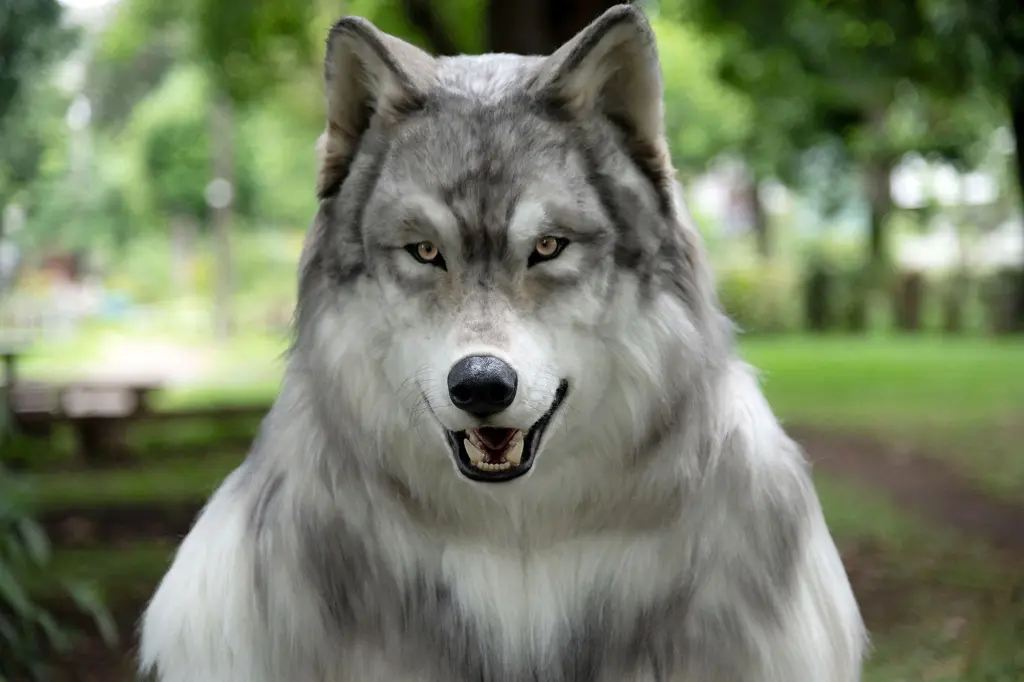 Japan has many values different than we in the US. Every country and tradition puts special value on animals and their characteristics. Japanese engineer Toru Ueda does not like to wind down from a busy week with a drink just like anyone else. But rather than heading down to the local bar, he likes to entertain at home — dressed up in a giant wolf in a suit worth $23,000. According to the Tokyo professional, his obsession with animals stems from wanting to escape from the general hassle of being a person. "Because of my love for animals since childhood and some realistic animal suits appearing on TV, I dreamed of being one someday. When I wear my costume, I feel I'm no longer human. I'm free of human relationships. All kinds of troubles, related to work and other things — I can forget about them. At the final costume fitting, I was amazed at my transformed self in the mirror," says Japanese engineer Toru Ueda. "My order to 'look like a real wolf walking on hind legs' was difficult – to say the least – but the complete suit looked exactly like what I imagined."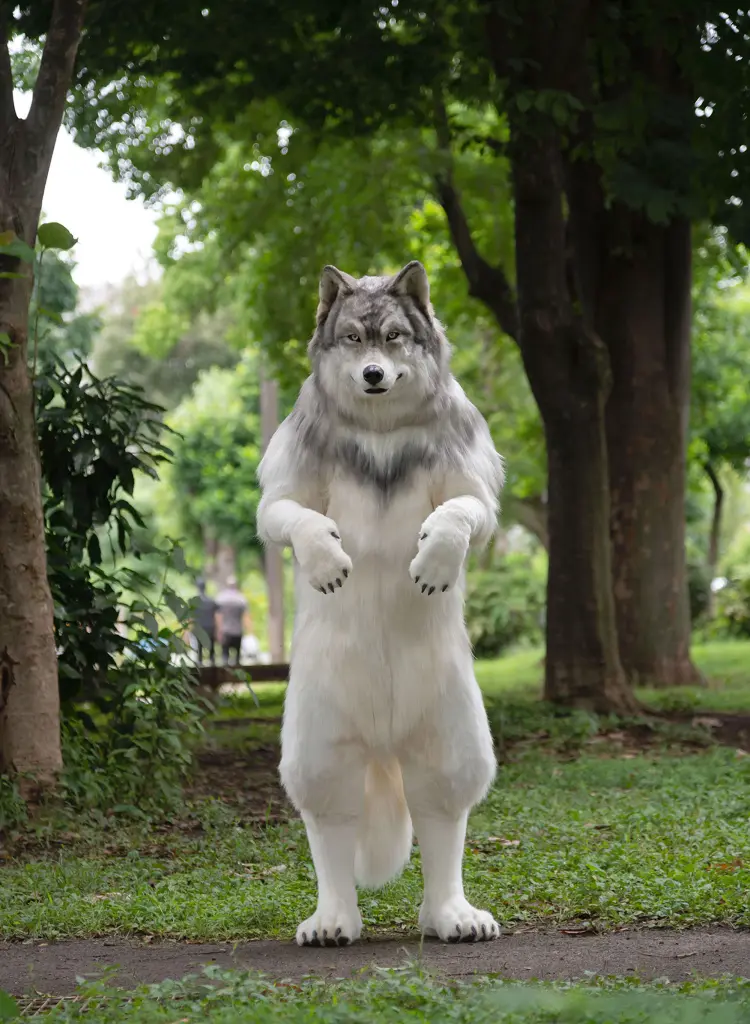 Ueda had his suit made last summer by Zeppet, a company that makes costumes for television and movies. Zeppet costumes span monsters and robots for sci-fi and horror films to animal suits for children's television programs. The company said that for the incredibly intricate wolf design, they studied images of the predators so that they could match every fine detail. It took Zeppet some fifty days to complete the incredibly life-like costume. Ueda exchanged more than 40 emails with the team and they had several face-to-face meetings, in which he showed them images of his dream suit and finer details, like the pattern of the coat and texture of the fur. Although he wanted the human-sized suit to be as realistic as possible, he also requested it allow him to walk normally. Zeppet also made headlines in 2022 for a man-sized border collie suit, which is reportedly worth $15,400. Although cosplay is incredibly popular in Japan, Ueda said none of his friends dress up and he generally doesn't wear his furry frock to gatherings with other cosplayers. He said: 'Not only did the specs perfectly cover all of my preferences, but the ventilation slit for the wearer's comfort and the devices that let the wearer put it on without help showed me that the designers paid close attention to the wearer's comfort.' For Ueda, the costume gives him a power that he doesn't feel like he has in everyday life. "When I look in the mirror, I see a wolf, and that is very moving," he said. "I'm not a werewolf — that's a kind of monster, and I am not a monster."
Costume humor
I was once part of two-man horse costume.
But I quit while I was a head.
I remember when Halloween was the scariest night of the year.
Now, it's Election night.
In San Francisco Halloween parties are redundant.
Being in a nudist colony probably takes all the fun out of costume parties.
March 27th Birthdays
1970 – Mariah Carey, 1989 – Brenda Sung, 1960 – Pauley Perrette, 1971 – Elizabeth Mitchell
1987 – Buster Posey, 1981 – Nathan FIllion, 1988 – Ram Charan, 1964- Quentain Tarantino
Morning Motivator:
The world belongs to optimists.
Pessimists are only the spectators (in animal costumes).