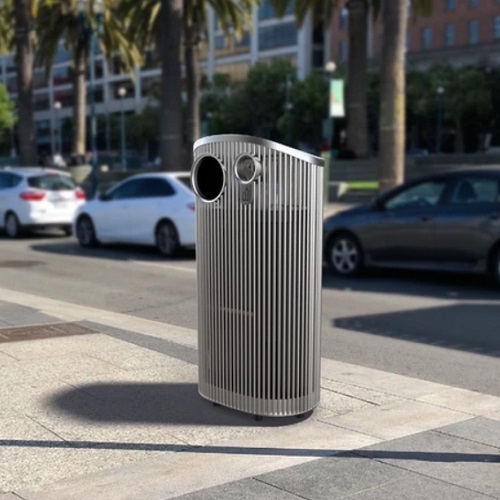 You have seen the damage and defacing that SanFran has received over the last decade. The politicians are doing what they know best to repair the city's image; Spending money on garbage cans. These are not just garbage cans. They are designer garbage cans that need to be tamper and graffiti resistant. They also need to be emptiable by curbside trucks. City officials hired a Bay Area industrial design firm to custom-design the pricey trash can along with two other prototypes that cost taxpayers $19,000 and $11,000 each. This summer, residents have the opportunity to evaluate them along with three off-the-shelf options. Last month, the city deployed 15 custom-made trash cans and 11 off-the-shelf trash cans each of those costing from $630 to $2,800 with QR codes affixed to them asking residents to fill out a survey. City officials said they intend to pay no more than $3,000 per can. Officials say the current bins have too big a hole that allows for easy rummaging. The bins also have hinges that need constant repair and locks that are easy to breach. Some people also topple them over, cover them in graffiti, or set them on fire.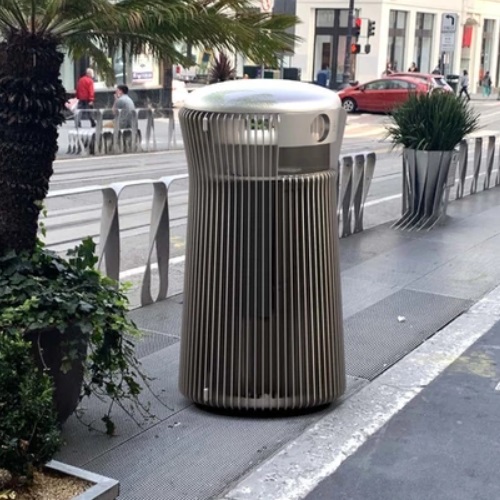 If one of the custom-designed bins is chosen, the cost to mass produce it will be $2,000 to $3,000 per piece, said Beth Rubenstein, a spokeswoman for San Francisco's Department of Public Works. "We live in a beautiful city, and we want (the trash can) to be functional and cost-effective, but it needs to be beautiful," she said. But the good looks of the shiny new trash cans have not protected them from vandalism and disrespect. Three weeks after being unveiled, several have already been tagged with orange and white graffiti. Others already show the drip stains of coffee drinkers or have attracted dumping, with people leaving plastic bags full of empty wine bottles next to them. Ultimately, what trash can the city gets will depend on feedback from sanitation employees, and the surveys completed by the end of September. The new cans are not expected on the streets until the end of 2023.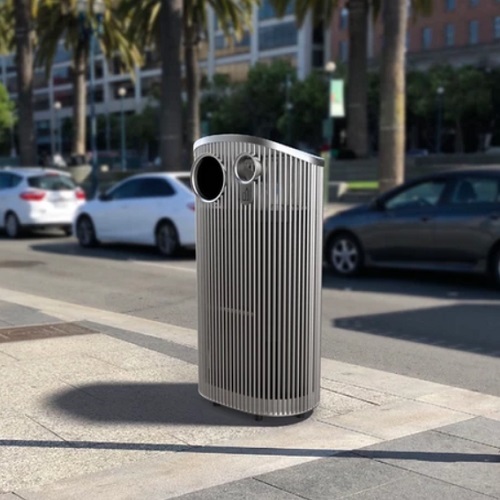 Diane Torkelson, who often picks up trash in her Inner Richmond neighborhood with other volunteers, recently trekked 5 miles with a dozen other civic-minded San Franciscans to examine three of the cans. The two prototypes were already full when the group arrived to check them out, she said. "If the trash can is full, it's of no use, no matter how well it was designed," she said.
Garbage humor
What do you call garbage wrapped in small trash bags? …dumplings.
It is a new age, just because you are trash doesn't mean that you can't do great things.
It is called garbage can, not garbage cannot.
Every time I buy garbage bags,
it feels like I am throwing money away.
Most jokes here are recycled.
The others are just garbage.
August 16th Birthdays
1998 – Piper Curta, 1988 – Rumer Willis, 1986 – Arden Cho, 1959 – Angela Bassett
1994 – Cameron Monaghan, 1963 – Steve Carrell, 1955 – James Cameron, 1925 – Fess Parker "Davy Crockett"
Morning Motivator:
The only limits in your life are those that you set yourself.