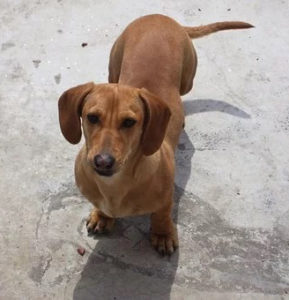 Many Brits have solved their covid lockdown loneliness by adopting a dog. Many pooches that had been sitting in kennels and stores for ages have found a loving home, thanks to the lockdown. The high demand means dogs are in short supply and as a result the price of dogs has also skyrocketed. That has unfortunately brought out the worst in some people. The number of dognappings has gone up with the price of dogs. "I've been doing this for 30 years now and it's the worst ever year I've known," Wayne May, a pet detective from the UK lost dogs charity DogLost. Police departments across England report as much as a 50% increase on dognappings. "Organized crime groups are actively targeting addresses with working breeds tending to be those that are favored by criminals." May from "DogLost" believes a dognapping mafia exists. "We have had to buy the dogs back. People are paying as much as $6,800 to get their dogs back." The situation has inspired UK citizens to launch a petition for the Parliament to make pet theft a specific crime with harsher punishments.
Blimey that's funny
In England with the covid lockdown, the seven dwarfs can now only meet in groups of six.
The other one is grumpy
What do Coronavirus panic in England and divorce in the United States have in common?
They're both commonly caused by BBC.
Q: Why can't Meghan Markle go to Starbucks anymore?
A: Because they don't serve Royal-tea.
"A Tale Of Two Cities" was originally serialized in two local newspapers in England.
It was the Bestchester Times and the Worcester Times…
January 8th Birthdays
1982 – Genevieve Padelakci, 1981 – Rachel Nichols, 1971 – Brook Lee
1935 – Elvis Presley, 1987 – Freddie Stroma, 1996 – Khylin Rhambo, 1980 – Sam Riley
Morning Motivator
Enjoy the little things, for one day you may look back and realize they were the big things.
How much is that doggy in the window