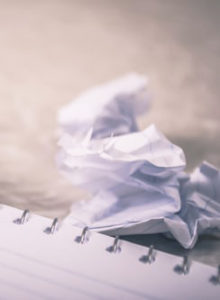 Stefan Thomas probably should have made a copy of the note with his passwords. The Bitcoin password that has escaped him was worth about $240 Million. Thomas holds a small hard drive, called an IronKey, that contains the keys to a digital wallet containing 7,002 Bitcoin. But, Thomas can't seem to figure out the password — and he only has two more chances to get it right. "I would just lay in bed and think about it," Thomas told the Times. "Then I would go to the computer with some new strategy, and it wouldn't work, and I would be desperate again." About 20% of existing Bitcoin appear to be in "lost or otherwise stranded wallets." That amounts to around $140 billion. Thomas called the saga "a painful memory" and said he hopes "others can learn from my mistakes." Thomas has put his Ironkey in a safe place just in case some future cryptographers are able to crack complex passwords.
Insecure comedy
Someone figured out my password…
Now I have to rename my dog.
Coronavirus fear is everywhere…
Today I coughed on my computer screen and the antivirus software started running.
*You've entered the wrong password…
*RECOVER your password?
*Enter your NEW password.
*Were sorry we can't use that password because it was your old password.
Enter password: 'snowflake'
Confirm password: 'snowflake'
Error, your passwords are not alike
January 18th Birthdays
1989 – Ashley Murray, 1997 – Sarah Gillman, 1987 – Beccy Tobin
1955 – Kevin Costner 2000 – Mateus Ward, 1980 – Jason Segel, 1779 – Peter Roget -Thesaurus and Slide rule
Morning Motivator
Watch your thoughts; they become words.
Having Notes is Good