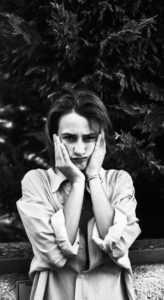 You think your covid life is frustrating! 85-year-old Rogelia Blanco was in a nursing home in Spain. The Spanish lockdown laws not only banned visitors, but also basically stopped communication with her relatives. Both Rogelia and her roommate became covid positive and were moved to a hospital. After a mix-up over names, the family of Rogelia Blanco were informed that the pensioner died of COVID-19 and her funeral was the next day. Due to coronavirus protocols, the family could not attend. About a week later Rogelia showed up at the nursing home and they contacted the amazed family. Her husband Ramón Blanco who also lived in the home said he was overwhelmed. "I could not believe it. I was crying, after the death of my wife." Ramón explained it was the woman who shared a room with Rogelia who had died.
Lockdown confusion fun
Two grandmothers were bragging about their precious darlings. One of them says to the other, "Mine are so good at social distancing, they won't even call me."
My husband purchased a world map and then gave me a dart and said, "Throw this and wherever it lands—that's where I'm taking you when this pandemic ends." Turns out, we're spending two weeks behind the fridge.
I never thought the comment "I wouldn't touch them with a six-foot pole" would become a national policy, but here we are!
Medical Reports exactly as typed by medical secretaries:
Discharge status: Alive, but without my permission.
She is numb from her toes down.
She stated that she had been constipated for most of her life until she got a divorce.
Patient was found in bed with her power mower.
February 2nd Birthdays
1997 – Ellie Bamber,  1954 – Christie Brinkley, 1981 – Emily Rose, 1980 – Gemma Arterton
1937 – Tommy Smothers,  1901 – Jascha Heifetz,  1927 – Stan Getz, 1964 – GI Joe
Morning Motivator
Yesterday is not ours to recover, but tomorrow is ours to win or lose.