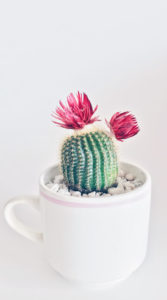 Wenqing Li, had flown back from her old hometown in China to Auckland, New Zealand. Customs inspectors caught her with some contraband, 142 seeds hidden in packaged iPad covers in her luggage. She was also carrying plant pots and ornaments, which were found to contain a snail and pieces of tree fern. Wenging got special attention at the airport because in March she had tried to do the same thing and had been identified by bomb sniffing dogs. That time Li strapped stockings containing 947 succulents and cacti, valued at over $10,000, to her body and attempted to bring them into the country. The cacti included eight endangered and threatened species. She tried to dispose of the items in the airport toilets after attracting the attention of a detector dog. She was sentenced to 100 community service and a year's probation.
Prickly humor:
My neighbor just got arrested for growing pot plants.
I guess my property line isn't where I thought it was.
Has anyone else's gardening skills improved during this quarantine like mine have?
I planted myself on my couch at the beginning of March and I've grown significantly since.
What type of plants do skateboarders grow?
Faceplants
Me: How much for the goth cucumber?
Clerk: That's a cactus.
 February 8th Birthdays
1995 – Molly Burke, 1990 – Danni Hammer, 1997 – Kathryn Newton
1975 – Seth Green,  1828 – Jules Verne, 1932 – John Williams composer, 1955 – John Grisham
Morning Motivator
 When deeds speak, words are nothing.