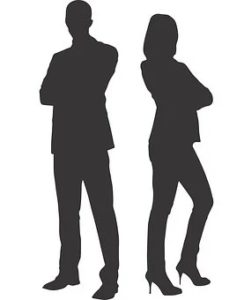 An Italian man exasperated by an argument with his wife walked for 280 miles to calm down before being caught by police enforcing the country's strict covid lockdown. The unnamed 48-year-old reportedly hiked for a week in an attempt to soothe his anger after he had fallen out with his partner.  The police officers who picked up the man at 2am for breaching Italy's lockdown curfew rules did not believe he could have walked so far, but after checking his wife had indeed reported him as missing back in Como a week earlier.  The man was cold and tired, but appeared lucid, although he admitted he had not realized quite how far he had gone during his long walk to clear his head.  The man said he had been given food by strangers during his epic hike, during which he had averaged about 40 miles a day.  "I'm fine, just a little tired," he told the officers.
You make me so angry
Guys I need your help, in the middle of an argument with my wife,
she told me that I'm right, what do I do next?
A husband and wife have another awful argument.  The wife calls her mother. "I can't handle this anymore mom! I'm coming over to live with you." To which her mother replies, "No, no, darling. He must pay for his mistake. I'm coming to live with you."
Having an argument in a relationship is like going to a rock concert,
It starts with the new stuff but ends with the old hits.
A woman has the last word in any argument.
Anything a man says after that is the beginning of a new argument.
December 9th Birthdays
1934 – Judi Dench, 1970 – Kara Dio Guardi, 1962 – Felicity Huffman
1942 – Dick Butkus, 1953 – John Malkovich, 1978 – Jesse Metcalfe,  1957 – Donny Osmond
Morning Motivator
If you want to make your dreams come true, the first thing you have to do is wake up.
These shoes were made for walking