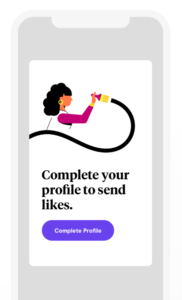 TikTok star Brooke Averick shared her hilarious reaction to the incestuous suggestion the cell phone app "Hinge" gave here for dating. Brook's avatar name is LadyEfron on TikTok. She went on Hinge looking for love and the app found a very close match to all her choices. The app sent her a message: "'Brooke and Noah, we think you should meet.'" She then adds, "And we agreed, and we are already spending the holidays together, and it's going well, let me show you." The video then shows Averick with her match. "And here he is, this is my brother." Brook wasn't the only one. Charlie reported he had seen a beautiful girl's profile and then their interests matched. He reached out to her. It turned out both he and his sister had made fake profiles and were perfectly compatible. The mixups seemed especially unforgivable considering that Hinge reportedly uses a "Nobel Prize-winning algorithm" to generate matches.
Be careful what you wish for
Online dating during Covid is like:
I'm dying to meet you.
I am never using online dating again. The last guy said he lived in a gated community.
Prison.
I'll never join one of those online dating services because I prefer to meet someone the good old-fashioned way…
Through alcohol and poor judgement…
Two things I learned from online dating
Geography and disappointment
December 18th Birthdays
1980 – Christiana Aguilera, 1968 – Bridgette Mendler, 1978 – Katie Holmes
1947 – Steven Spielberg, 1964 – Brad Pitt, 1943 – Keith Richards, 1969 – Casper Van Dien
Morning Motivator
The only race you have to win is the race against yourself – so look within and push your own personal boundaries
Your Dream Date Match