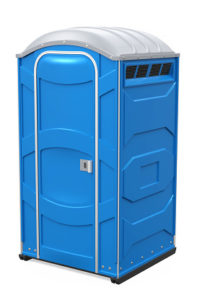 In this highly creative promotion Service Sanitation brings the common blue porta potties to life in the spirt of the season. In the 2-minute clip below, 32 lit-up portable toilets, dubbed the "Jingle Johns," can be seen belting out a hilarious techno remix of "Hallelujah" in front of the dramatic Chicago skyline. Stevie "Dee" Dykstra first devised the idea in 2013, when the firm had 40 porta-potties cover a Trans-Siberian Orchestra song for a clip they sent to customers. "Service Sanitation posted a video to Facebook showing 32 portable toilets adorned with animated faces "singing" the song "Hallelujah." "The Jingle Johns have officially set a world record for the most animated faces on a single holiday light display," his post reads. Because there are no challengers for the title.
Sanitary humor
I forgot to take my phone to the toilet
There are 1325 vertical and 975 horizontal lines on the tiles.
If ever you see a toilet in your dreams
………..DO NOT USE IT!!
Why couldn't the toilet paper cross the road?
It got stuck in a crack.
Don't believe everything you read in public toilets. Sharon is not up for a good time.
What an awkward phone call that was…
December 11th Birthdays
1997 – Halle Steinfeld, 1991 – Alexa Demie, 1986 – Karla Souza, 1931 – Rita Moreno
1918 – Alexander Solzhenitsyn, 1939 – David Gates, 1980 – Rider Strong
Morning Motivator
The ultimate measure of a man is where he stands at times of challenge and controversy.
Join the chorus