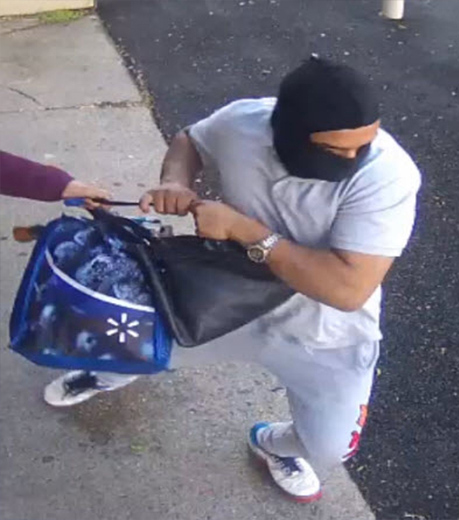 A Richfield teenager is accused of attacking an 81-year-old woman while attempting to steal her purse. Isaiah J. Foster was charged in Ramsey County District Court Thursday with first-degree aggravated robbery and third-degree assault in connection with the Dec. 23 attempted robbery outside of a St. Paul Walgreens. The beginning of the attack was captured on video, which was shared earlier this week by the St. Paul Police Department. The victim fell, hit her head and suffered both a concussion and a brain bleed. While in the hospital recovering from her injuries, she fell and broke her hip. Foster, who will turn 19 on Friday, was turned in by his mother, according to the criminal complaint. A family member showed her the video St. Paul police shared on Facebook Wednesday. She said, he was wearing the coat when he left the house and told officers, "I'm 100 percent sure that is him. She does not trust police officers but wanted to do the right thing. She prayed about it, and turned her son in. She loves her son, but did not raise him like that." It turns out Foster was already in jail. He'd been arrested Tuesday in connection with the high-profile carjacking in St. Paul that morning. In that incident, a parent had to pull their toddler from the vehicle when three people approached, pointed a handgun at them and demanded the SUV, police said.
Son, How many times Have I told you…
To the handicapped guy who stole my purse,
you can hide, but you can't run.
"When your mother asks, 'Do you want a piece of advice?' it is a mere formality. It
doesn't matter if you answer Yes or No. You're going to get it anyway." 
Bought my mom a mug that says, "Happy Mother's Day from the World's Worst Son."
I forgot to mail it, but I think she knows.
A pickpocket is a victim of a motorcycle hit-and-run.
A police officer comes to his aid.
"Do you remember his license plate?" he asks.
"No" says the pickpocket weakly, "but here's his wallet."
January 5th Birthdays
1978 – January Jones, 1968 – Carrie Ann Inaba, 1979 – January Jones, 1992 – Suky Waterhouse
1975 – Warrick Dunn, 1965 – Vinnie Jones, 1952 – Sammo Hung, 1987 – Jason Mitchell
Morning Motivator:
You should have listened to your mother.