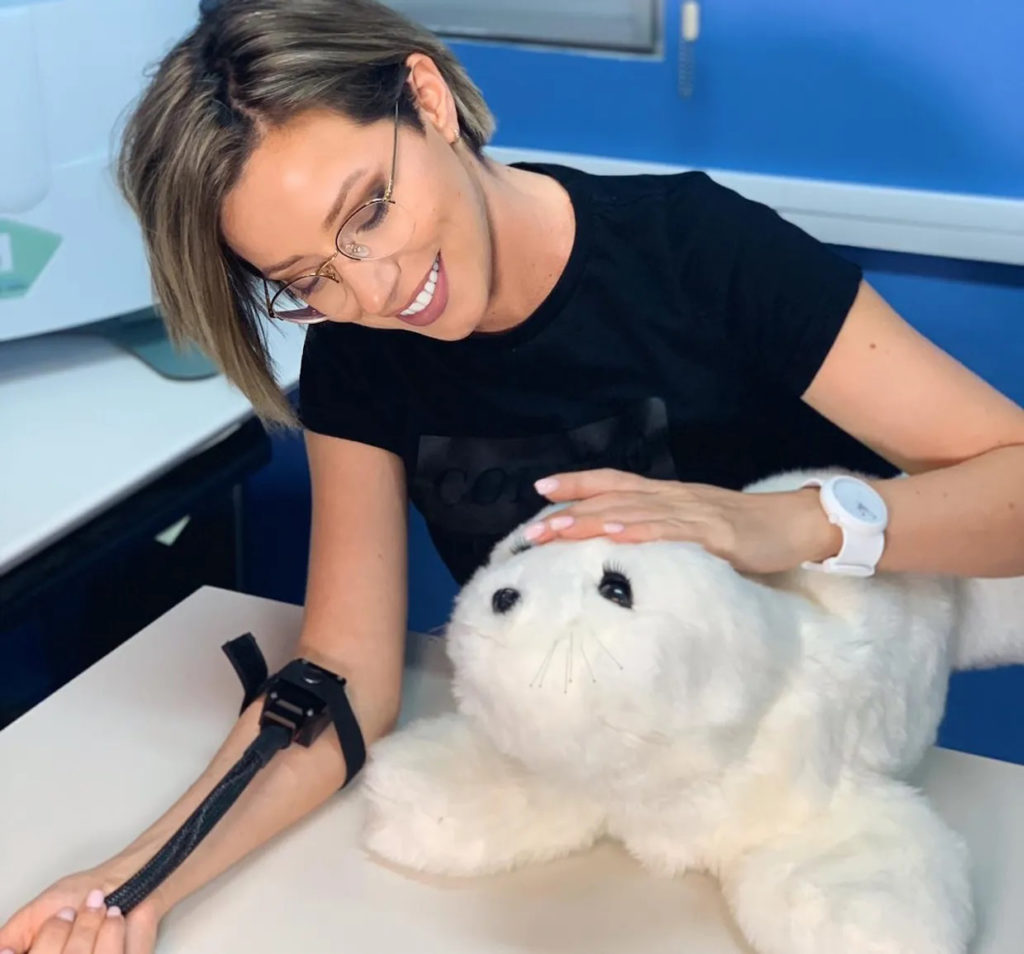 Nami Hamaura is a 23-year-old recent graduate who has worked almost entirely remotely since April 2020. Nami says she feels less lonely working from home thanks to her singing companion Charlie, one of a new generation of cute and clever Japanese robots whose sales are booming in the pandemic. "I felt my personal circle became very small." With socializing limited, life in her first job at a Tokyo trading company was nothing like she had imagined. So she adopted Charlie, a mug-sized robot with a round head, red nose and flashing bow-tie, who converses with its owner in song. Yamaha, which makes Charlie, describes it as "more chatty than a pet, but less work than a lover." "He is there for me to chat with as someone other than family, or friends on social networks, or a boss." "Charlie, tell me something interesting," she asks while typing at her dining table. Seniors in their 60s and 70s" are snapping up Robohon, which talks, dances and is also a working phone. "They want a robot to have a character, like a friend, family or a pet—not a mechanical function like a dishwasher." While therapy comes in many forms, PARO may be the most adorable. It is a therapeutic baby seal robot. It is designed to have an emotional and calming effect. Like the cat cushion Qoobo, it responds to touch favorably by moving its tail and blinking its eyes. Its cute facade is somewhat deceptive, however. The bot contains tactile sensors and microphones. The bot's internal processing allows it to seek eye contact, recognize faces, and learn actions like cuddling that generate positive responses. As a kind of adjuvant pet therapy, there are real therapeutic effects. PARO treatment reduces the symptoms of negative emotions, improves social engagement while supporting positive moods and quality of care. Robots are increasingly common in Japanese nursing homes to provide services since there is a shortage of workers.
Robot Love?
How do robots eat guacamole?
With computer chips
A robot walks into a bar. The bartender asks,
"What'll ya have?"
The robot says, "Well, it's been a long day and I need to loosen up. How about
a screwdriver?"
Why don't robots like apples?
They're androids.
Know what's ironic?
A computer asking me if I'm a robot.
January 19th Birthdays
1991 – Erin Sanders, 1946 – Dolly Parton, 1982 – Jodie Sweetin, 1948 – Paula Deen
1994 – Josh Dylan, 1809 – Edgar Allen Poe, 1971 – Shawn Wayans, 1992 – Logan Lerman
Morning Motivator:
Y

ou are not your circumstances.