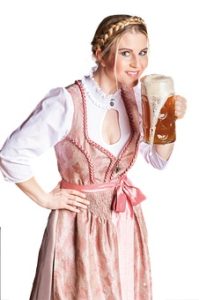 Ten minutes to midnight on Tuesday, Jeremy J. Van Ert stepped into the walk-in beer cave at a Kwik Trip convenience store in Marshfield, Wis. When the doors locked behind him at midnight, he decided that rather than shout for help, he would just camp out. Six hours, one 18-ounce Icehouse beer and three cans of Four Loko later, Van Ert was spotted by a Kwik Trip customer who told an employee. The beer cave had big glass windows and the 6 am customer told them there was a man trapped inside. When the doors unlocked Van Ert, 38, "made a beeline from the beer cooler to the door without any attempt to pay for what he had consumed or broken.". Overnight, Van Ert had knocked over and broken three 30-packs of Busch beer, police records show. Van Ert could have knocked on to get an employee's attention, police records show. Yet Van Ert "offered no explanation" for why he didn't knock for help.
Cool humor
Every time I lose weight
I find it again in the refrigerator
Started a new job recently. Great so far, but my colleagues have this curious habit of giving food names and putting it in the fridge.
I'm not saying my wife snacks a lot
But I put an energy saving bulb in the refrigerator.
My wife left a note on the fridge saying, "This isn't working, goodbye."
I opened the refrigerator and it works just fine. Weird.
September 30th Birthdays
1986 – Lacie Chabert, 1963 – Monica Beluchi, 1965 – Monica Belucci, 1975 – Marion Cotillard
1986 – Ki Hong Lee, 1861 – William Wrigley, 1928 – Elie Wiesel, 1969 – Eric Stoltz
Morning Motivator
Tragedy, misfortune and sadness are inevitable, misery is optional.
Get your beer here