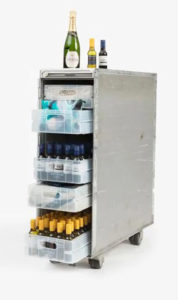 It is tough for the airlines now. They are getting creative with how they can still make some money off grounded travelers. Travel wanna-be's can bring the in-flight experience home through meals, snacks, clothing and even entire bar carts plucked from 747 planes. Finnair announced it will begin selling its business-class in-flight meals in Finnish grocery stores. A Finnair spokesperson offered main course options like "Finnish reindeer and beef in teriyaki-radish sauce," smoked fish and mushroom risotto, and roasted carrots with blue cheese mousse. Thai Airways recently opened a diner inside its Bangkok headquarters, complete with plane seats and cabin-themed decor. Singapore Air repurposing an Airbus A380 as a runway restaurant serving up in-flight meals, as well as allowing customers to purchase first- and business-class meal packages to enjoy at home. Qantas Airways recently sold 1,000 of its stocked bar carts for more than $1,400 each, throwing in its beloved business-class pajama sets and first-class blankets to entice its loyal flier base in Australia. Qantas has also started selling leisure wear designed by Australian fashion designer Martin Grant. One Texas supplier is even selling 2-pound bags of Airline mixed nuts.
If you can't fly…enjoy the experience
The girl at the Delta Airlines check-in desk said "Window or Aisle" ?
I replied, "Window or you'll what ?"
It was mealtime on a small airline and the flight attendant asked the passenger if he would like dinner. "What are my choices?" he asked.
"Yes or No," she replied.
I showed the damaged remains of my luggage to my lawyer and told him that I want to sue the airline. He said, "You don't seem to have much of a case."
To cut costs even more certain airlines will now only serve snacks to passengers on the left side of the plane. Their justification is the passengers sitting on the right side are already F-E-D.
October 27th Birthdays
1997 – Samantha Logan, 1987 – Alba Flores, 1963 – Marla Maples, 1950 – Fran Leibowitz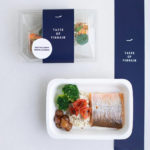 1858 – Teddy Roosevelt, 1939 – John Cleese, 1984 – Brady Quinn
Morning Motivator
You are the embodiment of the information you choose to accept and act upon.
Would like to sit in the middle seat?