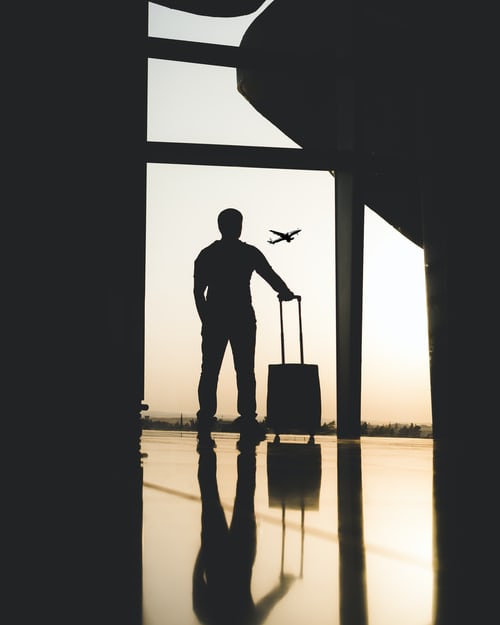 Aditya Singh came to the U.S. nearly six years ago to get a master's degree. He was living in Orange, California and boarded a flight from Los Angeles to Chicago for what was supposed to be the first leg of his return home to India. In Chicago, he hid out for three months in a secured area of O'Hare International Airport until his weekend arrest, prosecutors said Sunday. Aditya Singh, 36, is charged with felony criminal trespass to a restricted area of an airport and misdemeanor theft. He claimed to be too afraid to fly due to COVID-19. Singh was arrested after two United Airlines employees noticed he was wearing a badge that an airport operations manager had reported missing. Aditya told police that he stayed at the airport and that he had been able to get by with the help of strangers who bought him food. "While we won't speculate on Mr. Singh's motivations, he decided to remain in the secure area and made every effort to blend in as a passenger and airline employee until his arrest." Aditya has been acquitted on a felony trespassing charge. "So if I understand you correctly," Judge Ortiz explained her verdict, "you're telling me that an unauthorized, nonemployee individual was allegedly living within a secure part of the O'Hare airport terminal for months and was not detected? TSA determined that Singh hadn't violated airport regulations. As a condition of bail, Ortiz barred Singh from stepping foot in the airport again if he is able to post the $1,000 he needs for his release. A friend of Singh's told the Tribune that he told her in text messages that he enjoyed talking to people at the airport about his Buddhist and Hindu beliefs on healing. "I'm actually growing spiritually due to this experience and I know I will come out stronger," he wrote to the friend in a text she shared with the newspaper.
Free airport food
David Beckham gets in a taxi at Dublin Airport and notices the driver keep looking in his rearview mirror at him. After about 5 minutes the driver says, "Go on then give me a clue!?" Beckham replies, "I had a glittering career with Man Utd, played over 100 times for England and married a spice girl, is that enough?".
Driver says, "No mate, I meant where are you going?"
Airport Check-in : Non stop 10 hour flight
The attendant was apologetic to the husband, "I'm sorry sir, the flight is really full today. We couldn't allot you nearby seats. Your seat number is 14A and your wife's is 42H
Husband: Do I have to pay anything extra for this?
A wise man once said….
if idiots could fly this TikTok would be an airport.
A man and his wife barely made it in time to the airport
Husband: "We should have taken the fridge with us"
Wife: "In the name of God, why?"
Husband: "Our tickets are on it"
October 29th Birthdays
1973 – Gabriella Union, 1965 – Joely Fisher, 1971 – Winona Ryder, 1994 – India Eisley
1987 – Derick Theler, 1983 – Maurice Clarett, 1957 – Dan Castellaneta (Homer's voice), 1987 – Andy Dalton
Morning Motivator:
I love those who yearn for the impossible.